"Thank you, Jenny, for sharing your work with us. I am trying to just follow my heart and let the guidelines in my brain take a vacation. Your backgrounds show so much energy, but your subjects are able to keep their presence in quietude and contemplation. It was a treat to view your work!"
- Kate
Art is one of my true passions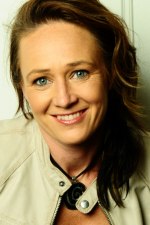 Being creative allows me to explore myself, to let go and it helps me to be here and now. I create based on a deep intuitive process. When I find my flow my intuition creates with passion. It might sound like a cliché but it is magical. When it happens it fills me with energy!
I work with mixed media - acrylic paint, watercolour, ink, colour pencils, fabrics, paper, photos... anything that comes my way. My work is very rich with many layers that add depth and texture to my work. There are no limits, nothing is wrong and there are no mistakes. The process is the fun! Most of my paintings evolve as I paint. I have no plan and no goal. It is my inner voice, my inner guide or wizard that guides me.
I believe that many of us have lost the connection with our spiritual self. Many of us search for answers. We want to expand and explore; love, creativity and our spirituality. But we fail. We seem to go in circles and not find the answers. I believe we should stop searching and start listening. Listen to our inner voice, our inner guide. If we do we will reach further and peace will develop within ourselves... and who knows, it might even spread through the world;-)
Two thoughtful quotes by the 13th-century Persian Poet Rumi:
"You are the unconditioned spirit trapped in conditions, like the sun in eclipse"
"The inspiration you seek is already within you. Be silent and listen!"
With my art and my blog I am exploring creativity, spirituality and life in general. I hope you will find it interesting and that my art talks to you...
...but if it doesn't that is ok:-) Art is very subjective and personal!
Jenny



Check out my studio! Virtual Studio Tour
2016
Klappsalong
Väsby Konsthall, StockholmSweden

FoKo Art to Go
Beta Stockholm, Stockholm, Sweden

Överbysalongen (Jury)
Överby Gård, Stockholm, Sweden

Nybroviken Exhibition,
Kontoret Nybroviken, Stockholm, Sweden

In tribute to David Bowie (Jury)
Edsviks Konsthall, Stockholm, Sweden

Stockholms Konstsalong
Lavallhallen, Stockholm, Sweden

2015
Grant in Action (solo)
Hägernäs Strands Galleri, Stockholm, Sweden

Danderyds Konstrunda
Open Studio, Danderyd, Sweden

Sommarsalong
Gamla Kraftstationen, Deje, Sweden

Danderyds Vårsalong 2015
Församlingshemmet, Danderyd, Sweden

Jubileumsutställning Hässelöhuset
Hässelöhuset, Västerås, Sweden

2014
Stockholm Art Fair 2014
Nacka Strandsmässan, Stockholm, Sweden

Follow my Flow (solo), Galleri Bladverket, Hässelby, Sweden

Home is where my heart is (solo), EkoButiken, Stockholm, Sweden

SeeMe Takeover, Times Square, New York, US

Art Expo, Älvkarleö Herrgård, Sweden

2013
Life is a Journey (solo), Delissi, Mount Maunganui, Nya Zeeland

Minis, Gallery59, Tauranga, Nya Zeeland

Cell Division, The Incubator Gallery, Tauranga, Nya Zeeland

Creatives Rising, Team See, New York, USA

Art Trail, Morrinsville, Nya Zeeland

Ragin Redbows and Rainstrings, Lightwave Gallery, Tauranga, Nya Zeeland

The Story of the Creative, Angel Orensanz Foundation, New York, USA

The Refinary, The Refinary Gallery, Paeroa, Nya Zeeland

Moments in Time, Artists Den and Art Gallery, Auckland, Nya Zeeland
2012
The Voice Within (solo), Lightwave Gallery, Mount Maunganui, Nya Zeeland

Kiwiana, Artist Den And Art Gallery, Auckland, Nya Zeeland

A Square Foot, Creative Tauranga, Tauranga, Nya Zeeland

The Affordable Art Exhibition, Artist Den and Art Gallery, Auckland, Nya Zeeland

2010
Art by Jenny, Ca'put, Stockholm, Sverige
2016
Live Painting Performance,
SoFo, Stockholm, Sweden

2015
Live Painting Performance
Hässelöhuset, Västerås, Sweden

2014
Commission, Eternity

Live Painting Performance, Köphamnsdagen, Hässelby, Sweden

Book cover, The Voice, Kaveri Patel

Commission, Back in Eden

2013
Commission, Free Spirit

Waterfront festival, Live painting performance, Tauranga, New Zealand

Permanent Hall Decoration, Mount Maunganui Primary School, Nya Zeeland

Trust yourself, Live painting performance, Mount Maunganui, New Zealand

Guest teaching at Mount Maunganui Primary School, Nya Zeeland