Do you like to paint and be creative but never give yourself the time?
Do you feel that you need new inspiration in your artistic path?
Come and join me in 5 relaxing and creative Tuesday evenings in my studio!
We will be creative, paint, have a glass of wine, relax and have fun.
My goal is to create an environment where you can relax, be creative on a regular basis,
learn new things, be brave and let go of inner critique.

I will go through different techniques and fun projects
but everyone will work in their own pace. You are very welcome to bring your own supply and projects if you want.

We will focus on enjoying the process, finding different ways to let go and learning not to get too attached to what we create.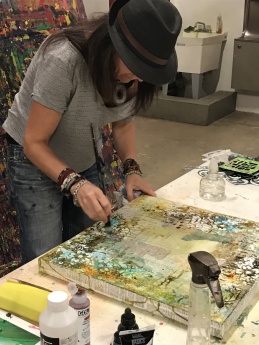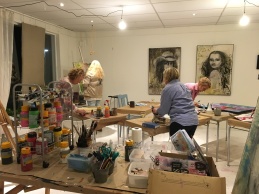 Where?
Ateljé Flow, Danderyd
Edsviksvägen 85

When?
4 Tuesdays
19.00-21.00

9/1, 23/1, 6/2 and 20/2

How much?
1 560kr for 4 times
1 350kr for 3 times
(Basic art supply, coffee and wine is included)

Registering
Please contact me by e-mail to register.