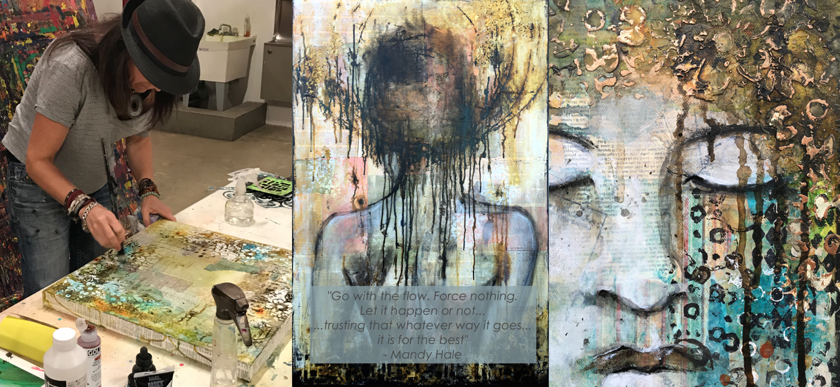 Hi, my name is Jenny Grant and I am a mixed media artist. I have found my magic creative spark and I am on a mission to inspire and guide others to explore theirs. I do this through my art, my online workshops and in-person workshops. I work from my studio just north of Stockholm in Sweden. Please have a look around this magic space of mine and I hope you will be inspired and join me!

Love Jenny

Affordable Art Fair Stockholm
10-13 October 2019

Nacka Strandsmässan
Stockholm
Sweden

My art is exhibited and sold by Nordic Art Wall
Stand D:10

Öppettider
ONSDAG, 9 Oktober, 18.00-21.30
VIP Vernissage (endast med VIP biljett, se nedan)

TORSDAG, 10 oktober, 12.00-21:30
Art After Work 17:00- 21:30 (endast med AW biljett, se nedan)

FREDAG, 11 oktober, 11:00-19:00

LÖRDAG 12 oktober 11:00-18:00

SÖNDAG 13 oktober 11:00- 18:00
Upcoming Exhibition and Events

Thursday the 17th of October
at 15.00 - 19.00

Café, art exhibition and an exhibition about Klockargården and historic Danderyd.
Klockargårdsvägen 4, Danderyd

Danderyds Hembygdsförening visar en utställning om Klockargården, klockare Malm och det gamla Danderyd.
Mindre förtäring till självkostnadspris serveras.

Plats: Klockargården, Klockargårdsvägen 4

Värd: Danderyds hembygdsförening.

Det kan bli trångt med parkeringen utanför Klockargården, så parkera gärna vid kyrkan och gå under motorvägen.

Welcome!
Join my creative community!
Sign up to get inspired and receive the latest news and special offers on upcoming classes.