Below you will find a range of different mixed media classes
both painting and art journaling
to inspire and help you finding your own creative spirit.
Click any of the images below for more information and possibility to register.

An in-depth 3-week adventure or Art Journaling.
This is a unique Mixed Media Art Journaling e-course where I share all my favourite art supplies and techniques and guide you through the process of making your own Art Journal.

Great fun and very popular!!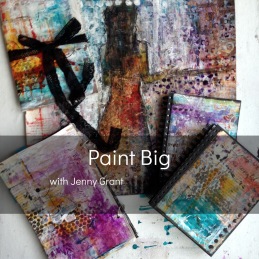 In collaborations with others...

Enjoy Free Access to 30 Inspiring Interviews and 30 Art + Wellness activities!
Learn how creativity can support your wellness and happiness in life! Join Us Now!