Would your team like to do something different and fun together?
Does your team need some new inspiration and boost your creativity?
Come and join me in a creative teambuilding workshop that you will remember and talk about!

Creative session
1-2 hours
We paint on paper, canvas boards or wood. We use techniques such as paper collage, mark making with different tools such as stamps and stencils, painting with inks and fluid acrylics.

Break/Lunch
We have a 1-2 hour break. The participants can have lunch or other activities.

Creative session
1,5 hours
We continue to have fun and finish our paintings.


You are very welcome to my big studio in Danderyd. I have space for up to 12 people being creative at the same time.

I can also come to a place of your choice - an ordinary meeting room will be good enough.

All material
A final painting to hang in the office.

We can arrange food and beverage to your wishes.

If you have any questions regarding the workshop or would like to book please contact me here.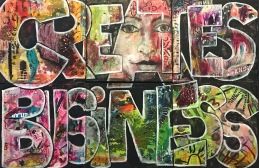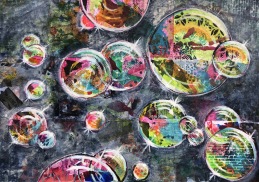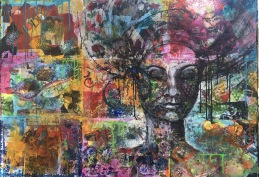 "Fantastiskt roligt och givande att få skapa tillsammans. Alla kan verkligen vara med!"
-participant